On 15 April 2018, Islamic Human Rights Commission in coordination with Universal Justice Network and Global FreeZakzaky campaigners organised worldwide protests to mark 100 continuous days of demonstrations in Nigeria demanding medical treatment for Sheikh Zakzaky's life-threatening condition. To show support and solidarity simultaneous protests and programmes were organised globally in London, Geneva, Jakarta, Toronto, Turkey and Pakistan.
The original protests erupted after Sheikh Zakzaky suffered a stroke, aggravating an already poor condition caused when he was shot during a military attack on the Islamic Movement of Nigeria two years ago in the city of Zaria.
Demonstrations involving tens of thousands of the sheikh's supporters have been staged daily in the capital Abuja as well as other towns and cities across northern Nigeria. Despite their totally peaceful nature the protests have been subject to sabotage and violent, often fatal, attacks by security forces intent on bringing the Islamic Movement of Nigeria into disrepute.
Since 8 January 2018 six protestors have been killed by security forces. Hundreds more have been arrested and sustained injuries from beatings during their detention. The majority of those released were released without charge.
The 2015 Zaria massacre led to the shooting and arrest of IMN leader Sheikh Ibrahim el-Zakzaky and his wife Zeenah. They remain in custody without trial in defiance of a court ruling ordering their release. Since the massacre Nigerian authorities have waged a brutal campaign of repression against the IMN that has seen more lives lost. At least 1000 civilians, mostly Islamic Movement supporters, were killed in the attacks and hundreds arrested. The attack is the subject of a complaint by the IHRC to the International Criminal Court in The Hague.
Despite calls by the Islamic Human Rights Commission and other supporters of the sheikh for his release from unlawful detention so that his health can be assessed and he can receive medical treatment, the Nigerian authorities have failed to act.
For background and factual information about the Zaria massacre please click here to read IHRC's briefing to the International Criminal Court (ICC).
MASSIVE FREEZAKZAKY PROTEST IN ISTANBUL, TURKEY
On 15 April 2018 a massive protest was arranged in Istanbul, Turkey in solidarity with Global FreeZakzaky campaign to highlight 100 continuous days of demonstrations in Nigeria. Protesters condemned Nigerian authorities for illegally detaining Sheikh Zakzaky and torturing him by preventing the critically needed medical treatment.
Protesters condemned the role of hegemonic global powers to prevent justice for this great leader in Nigeria. The Shaikh is highly respected for his undisputed role in the unity and progress of the country and his stance against corruption and injustice. He is widely credited with the promotion of peaceful coexistence and ethno-religious tolerance. His teachings made tremendous impact in the Muslim / Christian relations not only in Zaria and Kaduna, but throughout Nigeria.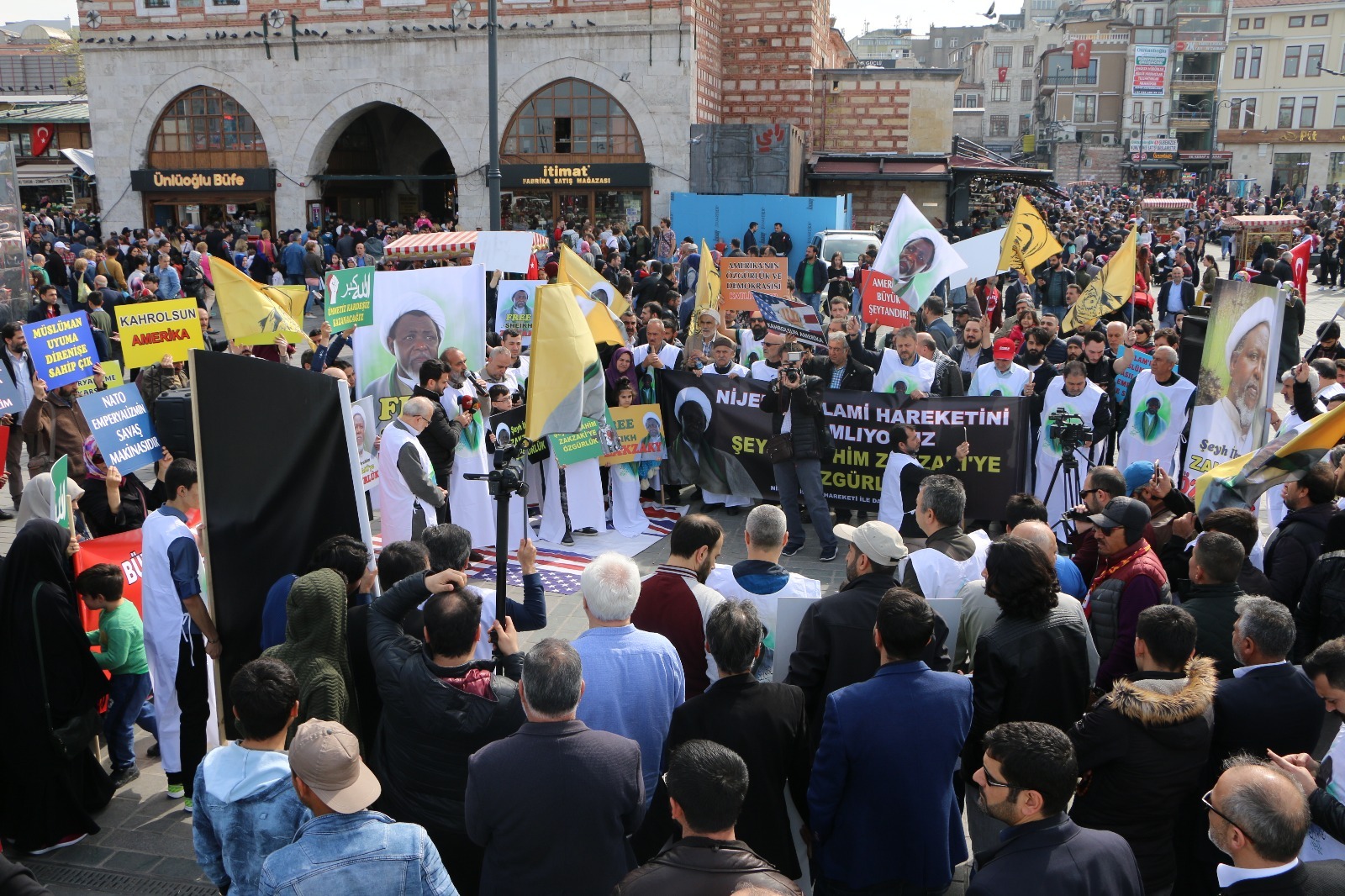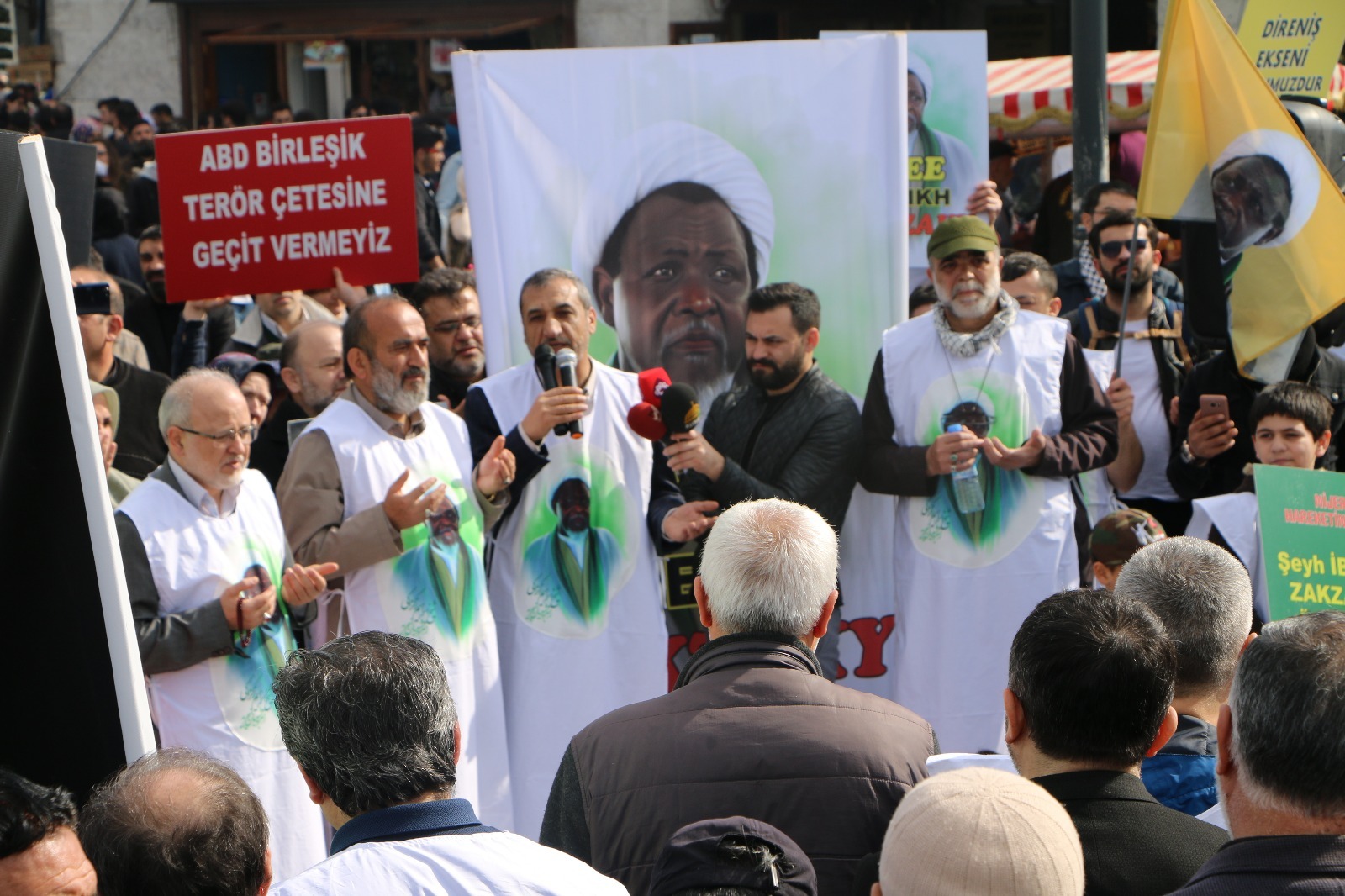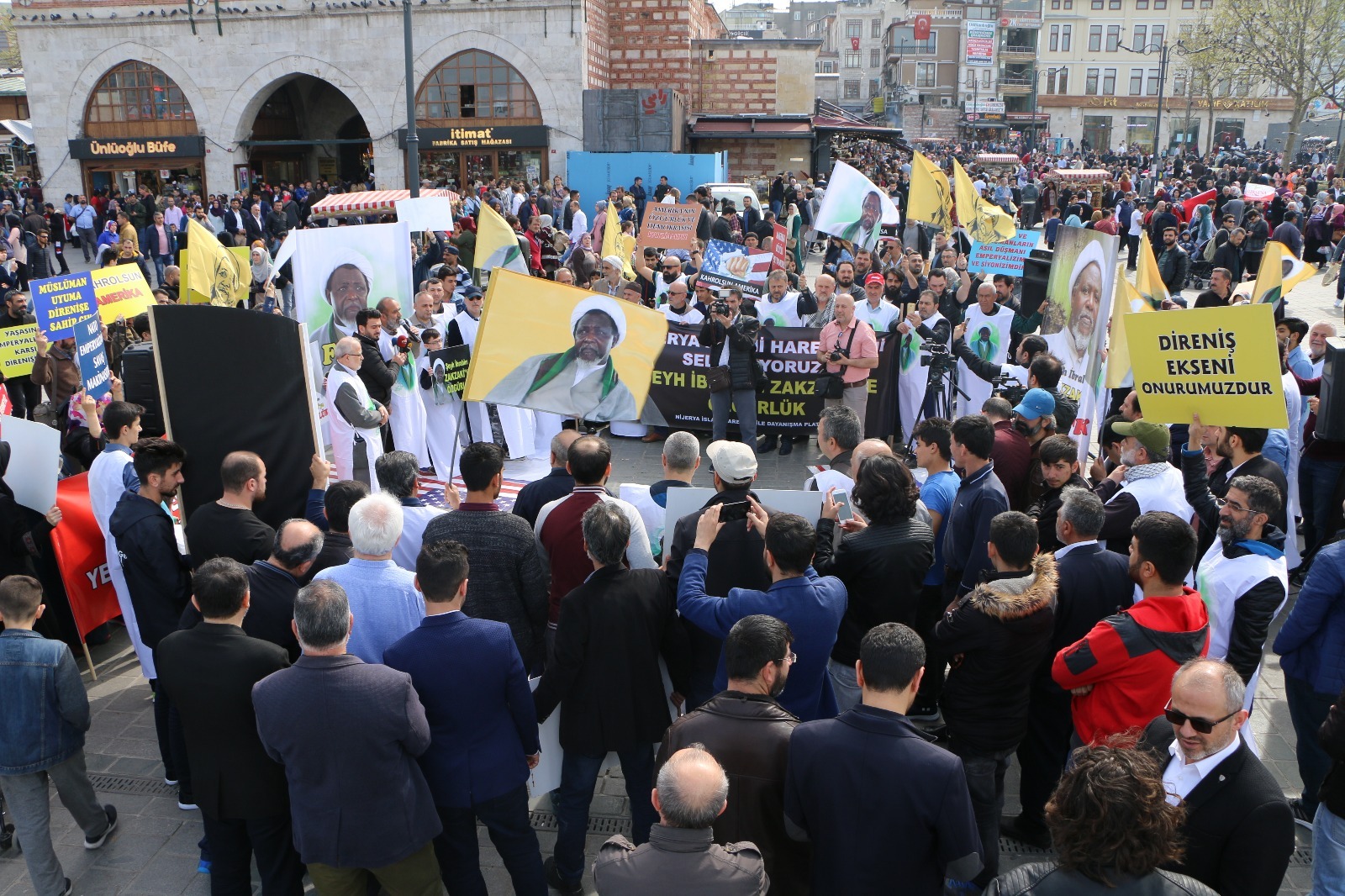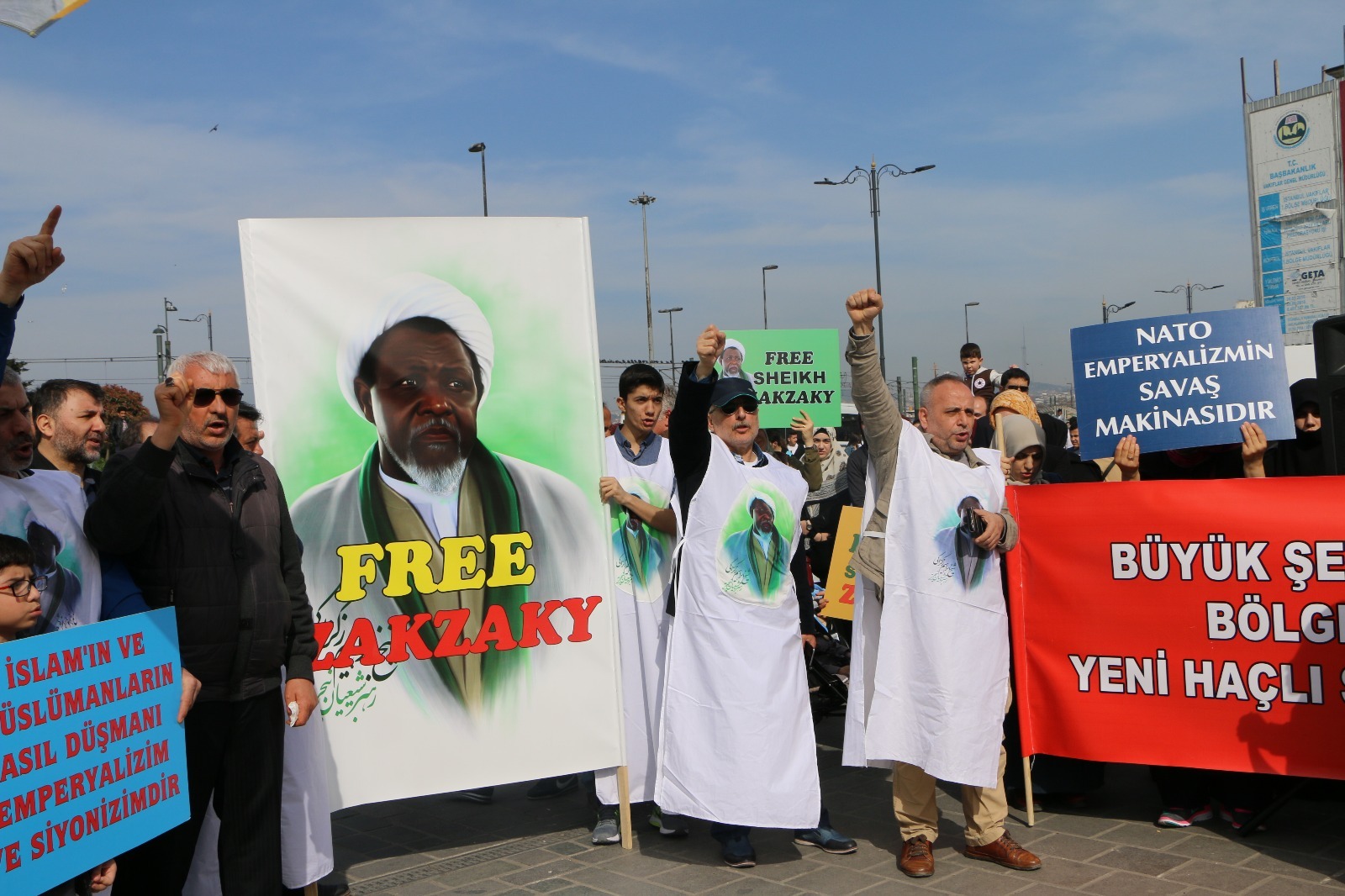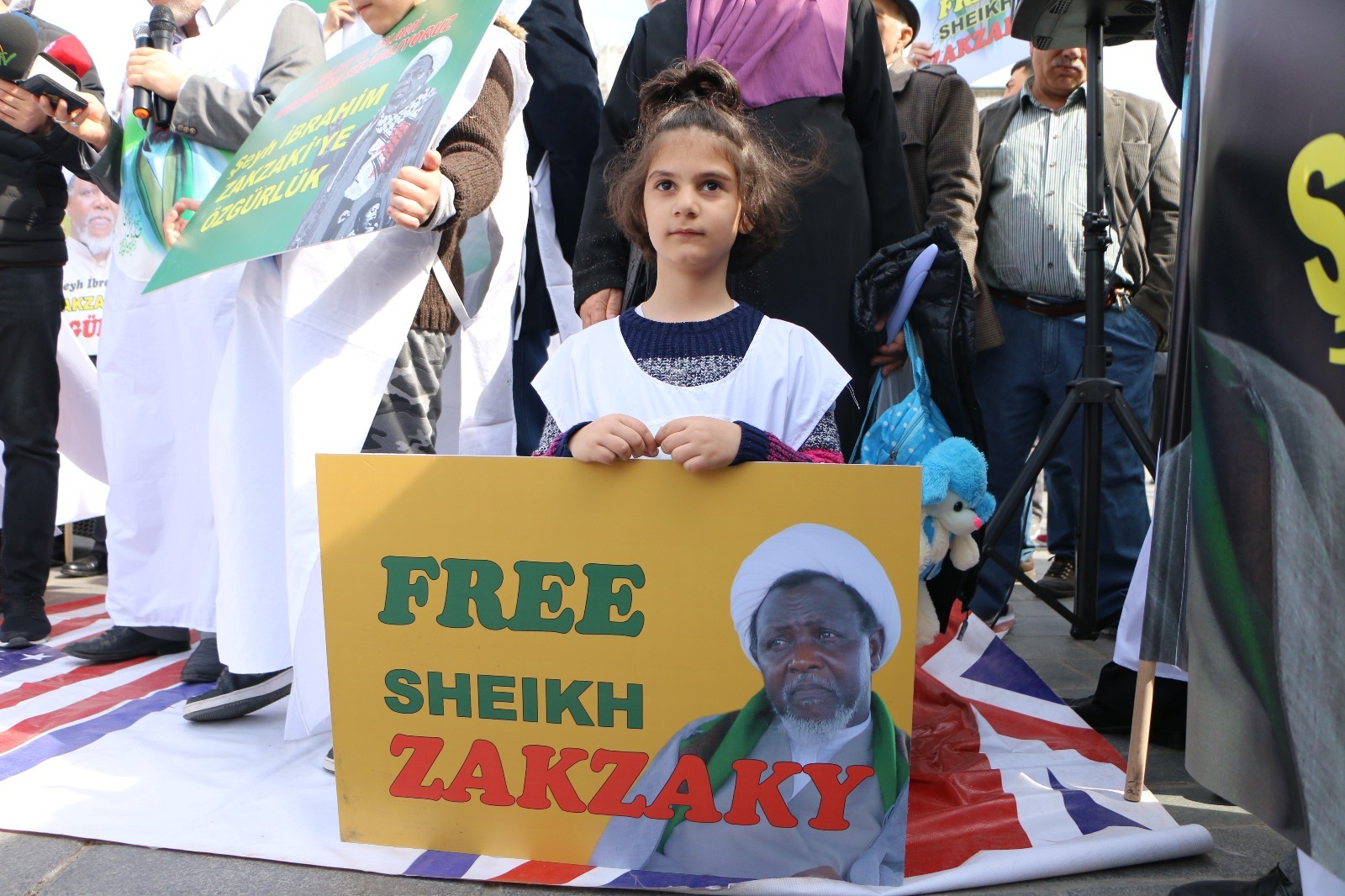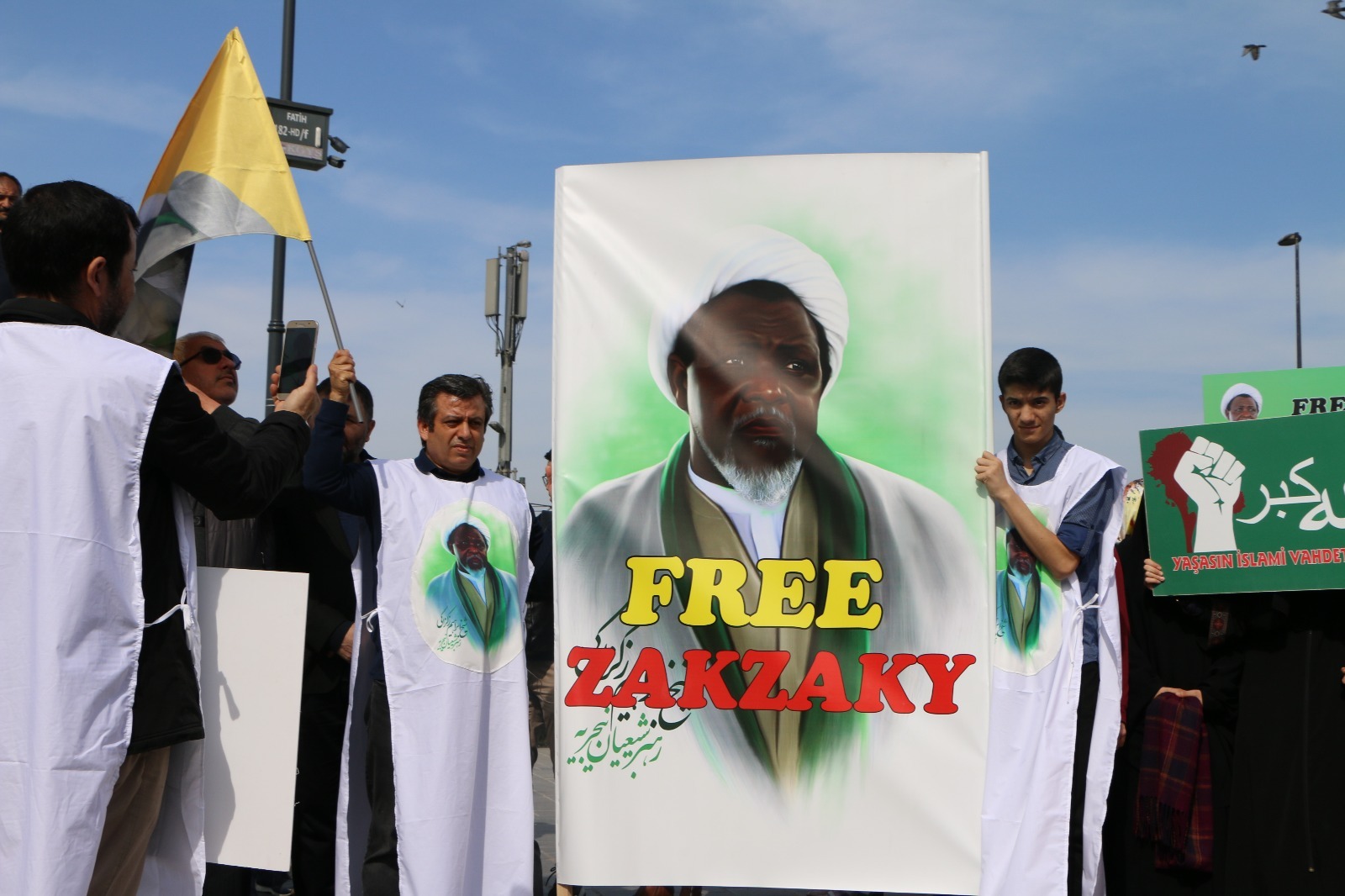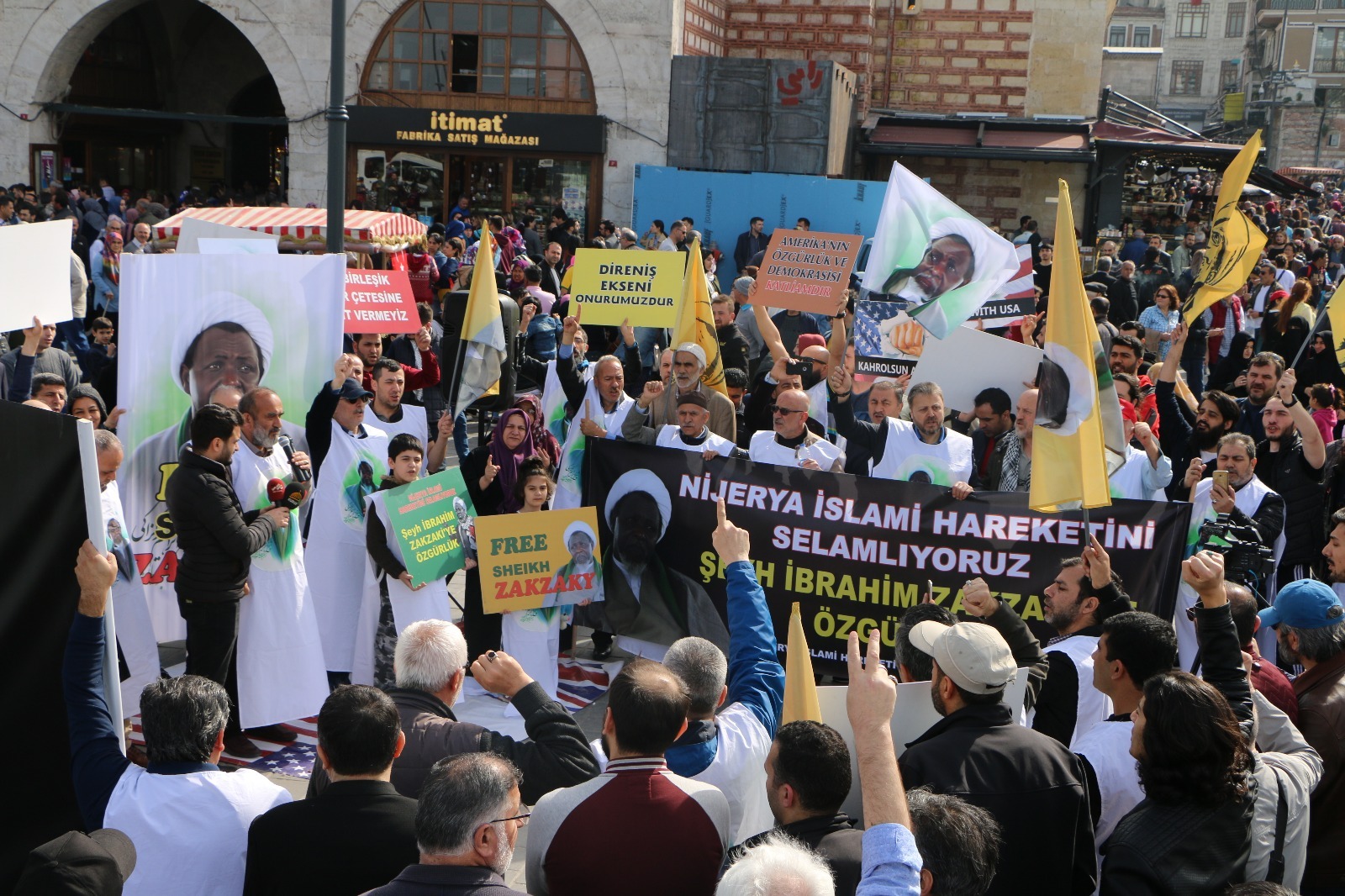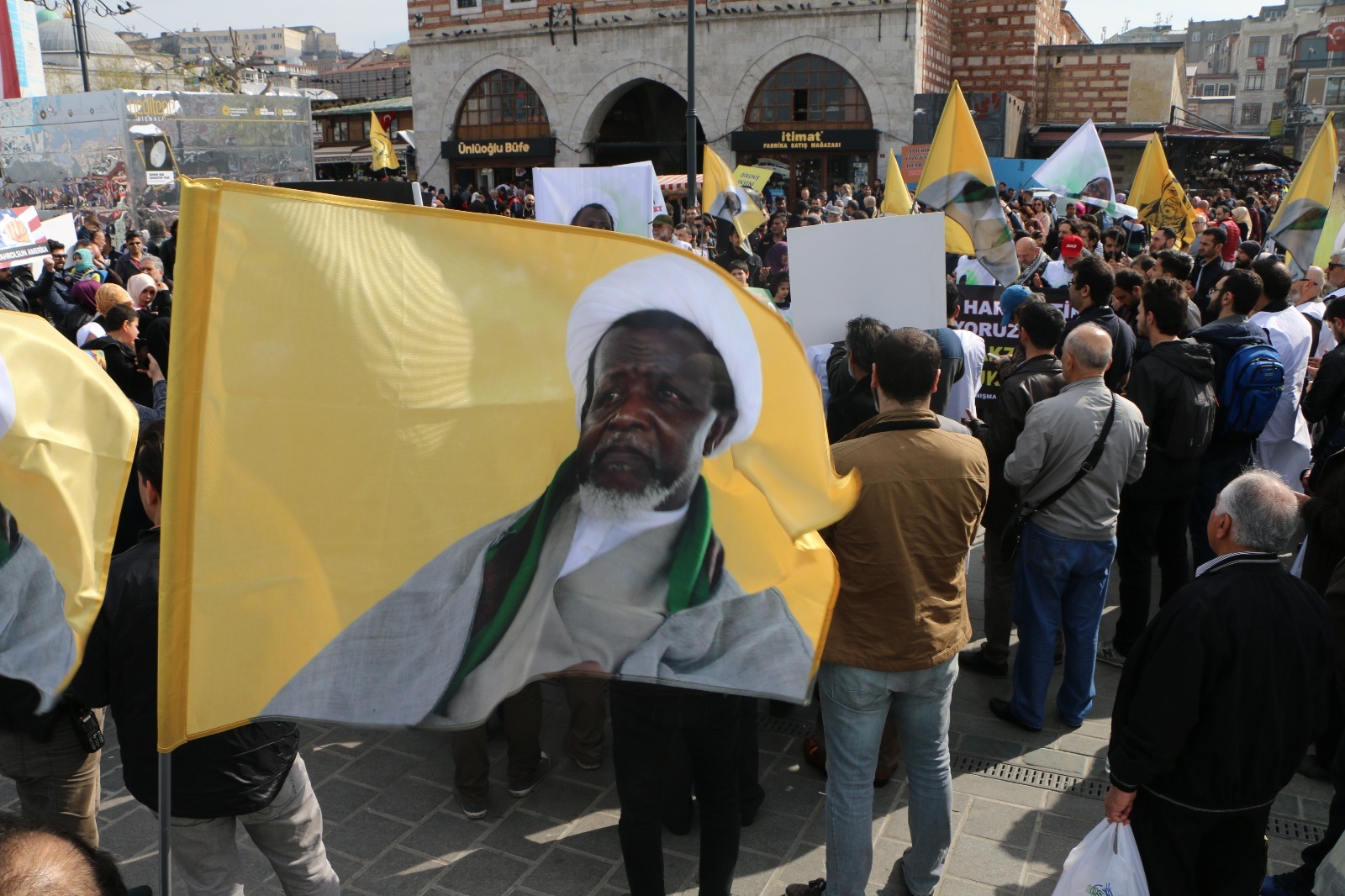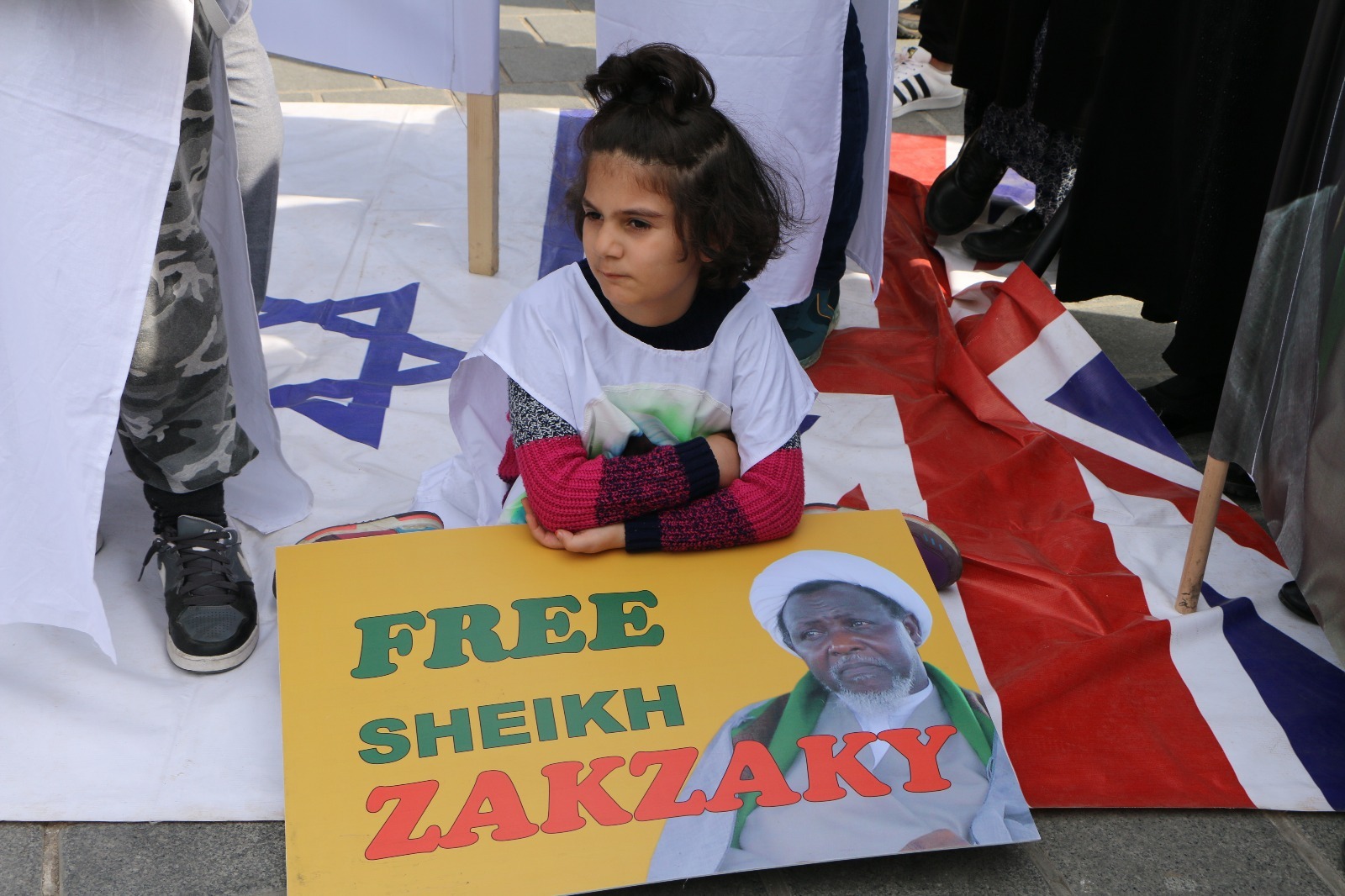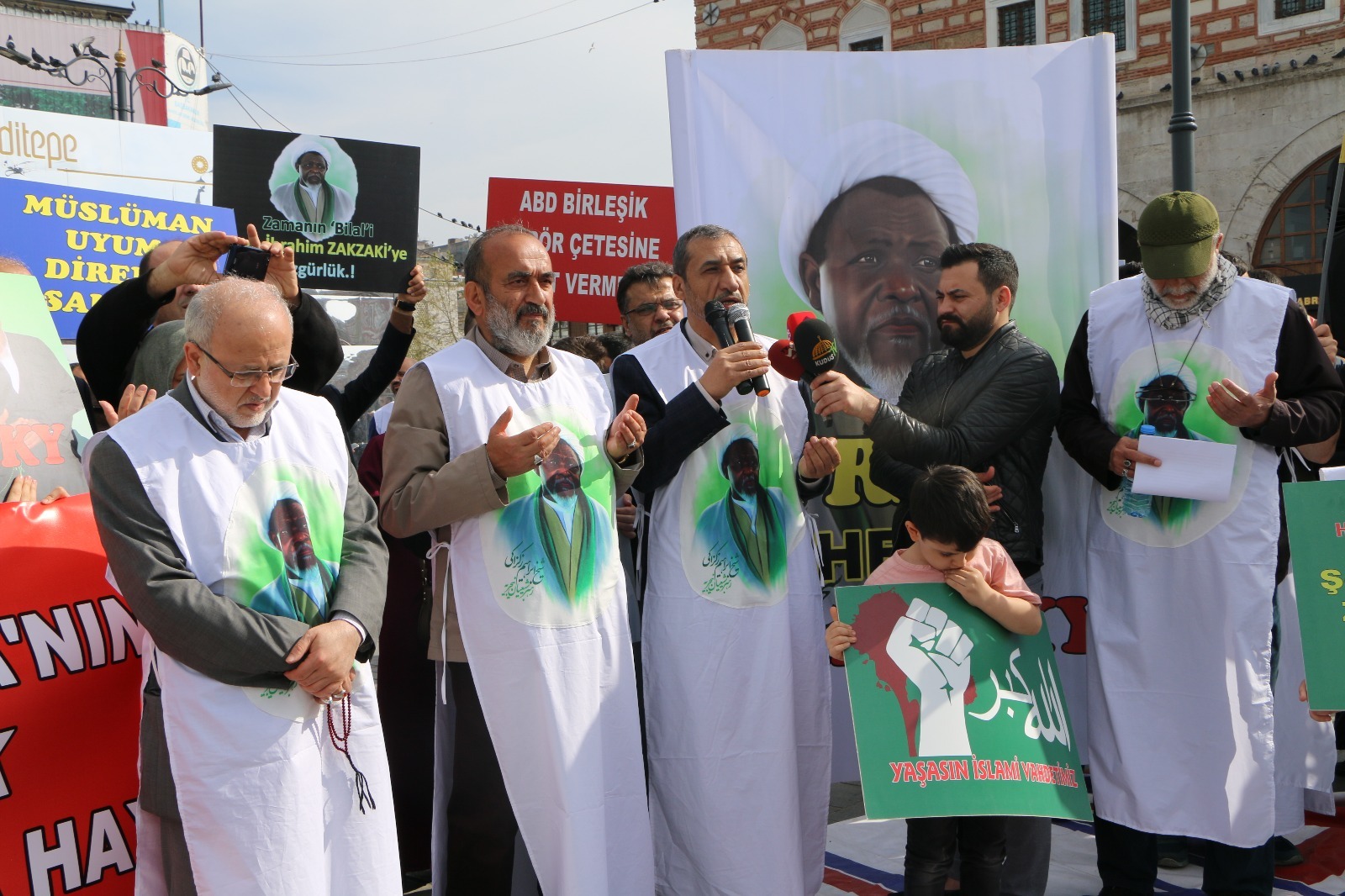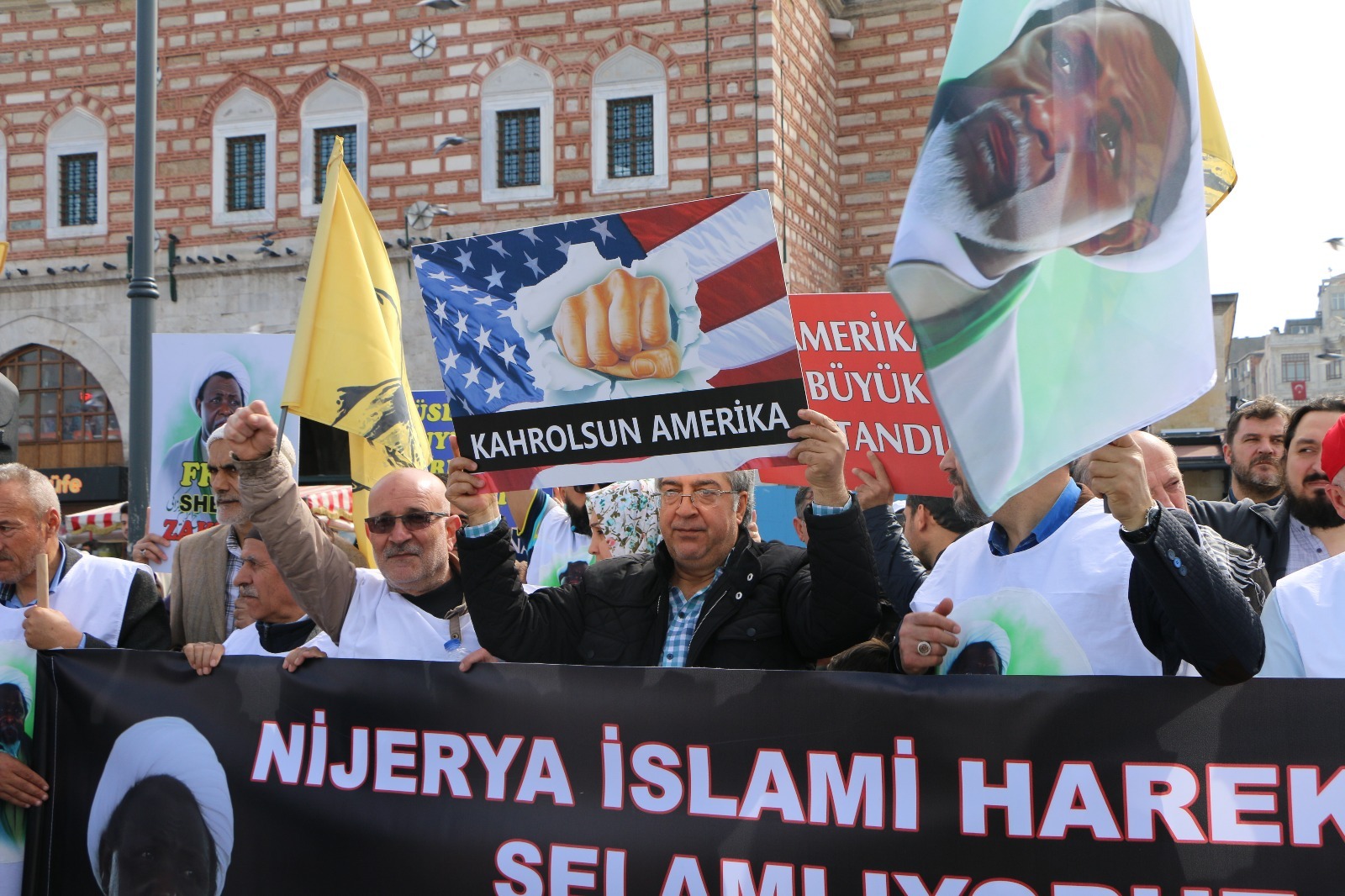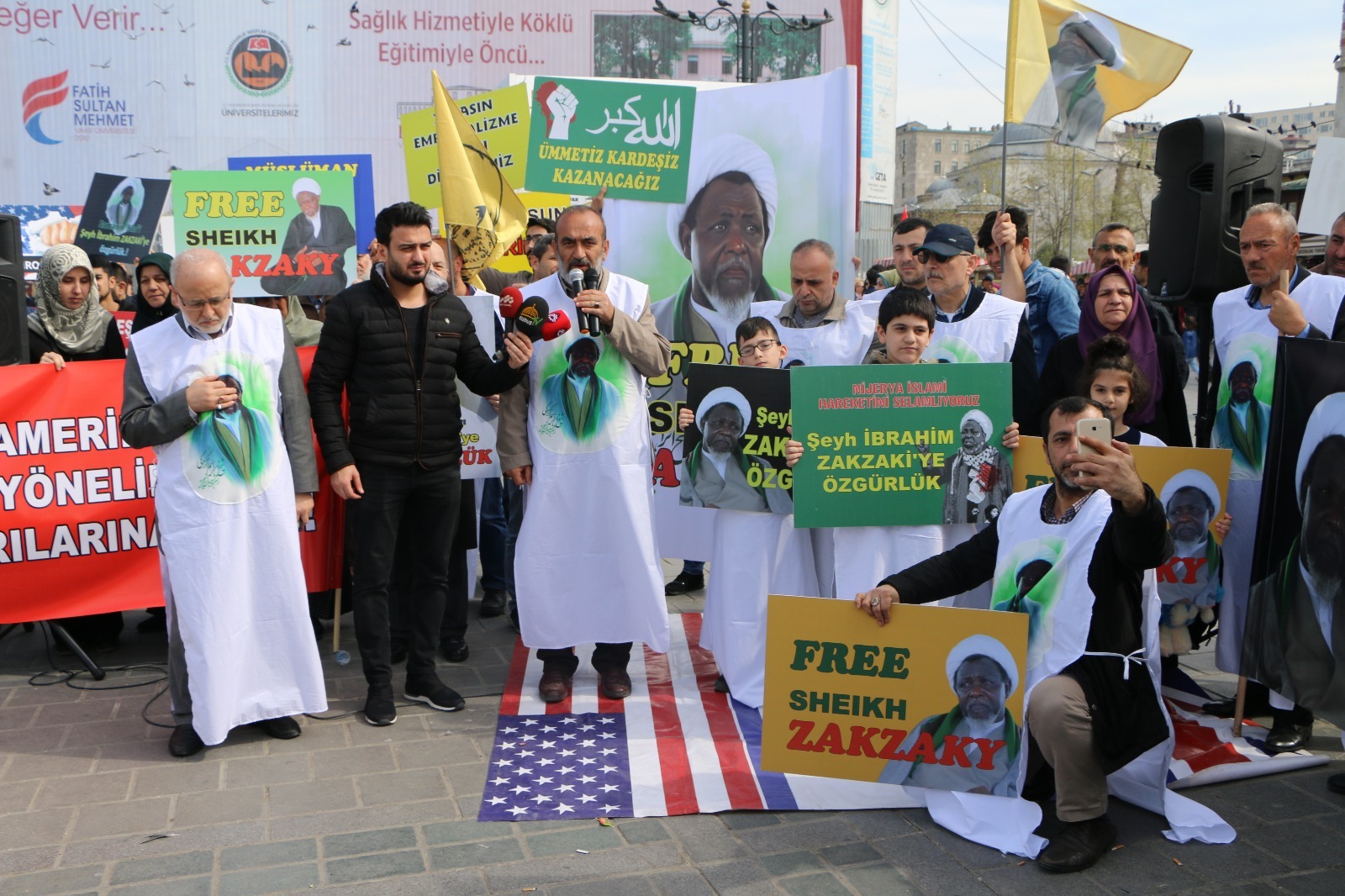 FREEZAKZAKY PROTEST MARCH IN JAKARTA
On 15 April 2018 a FreeZakzaky protest march was organised by "Cross the Limit" and "Muslim Students Alliance" in Jakarta, Indonesia to support 100 continuous days of demonstrations in Nigeria, demanding immediate release of Sheikh Zakzaky for urgent medical treatment.
Protesters with placards and banners marched to the Nigerian High Commission and chanted slogans in support of Sheikh Ibraheem Zakzaky. The Nigerian Government was criticised for unlawfully detaining Sheikh Zakzaky and his wife, in violation of Nigerian Law as the Abuja High court declared them innocent and ordered their unconditional release in 2016.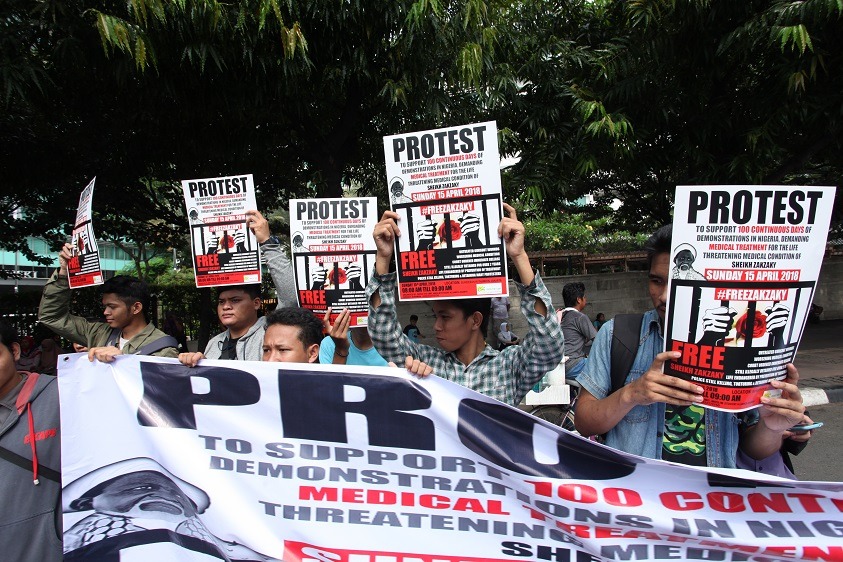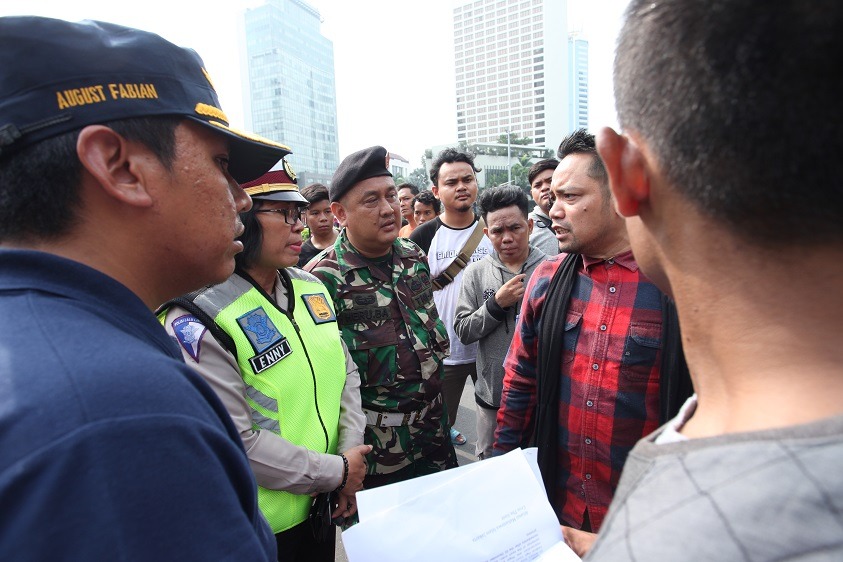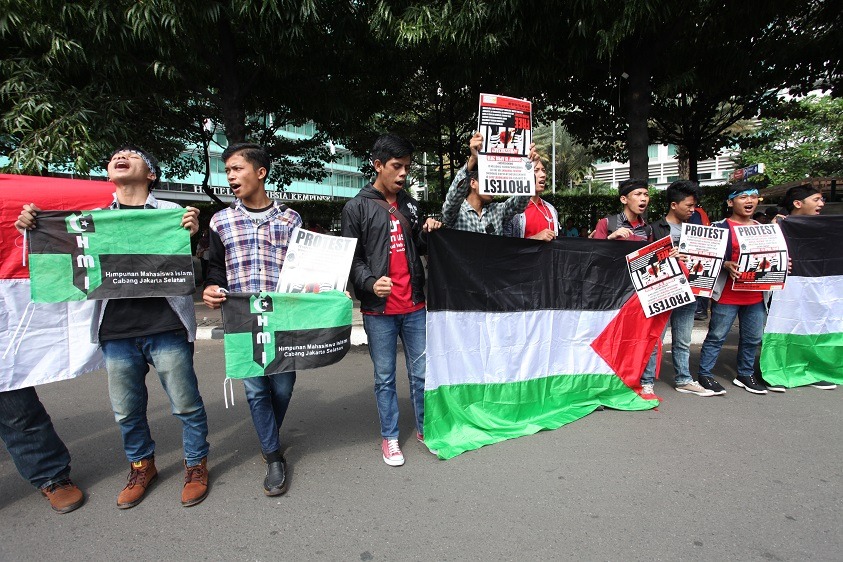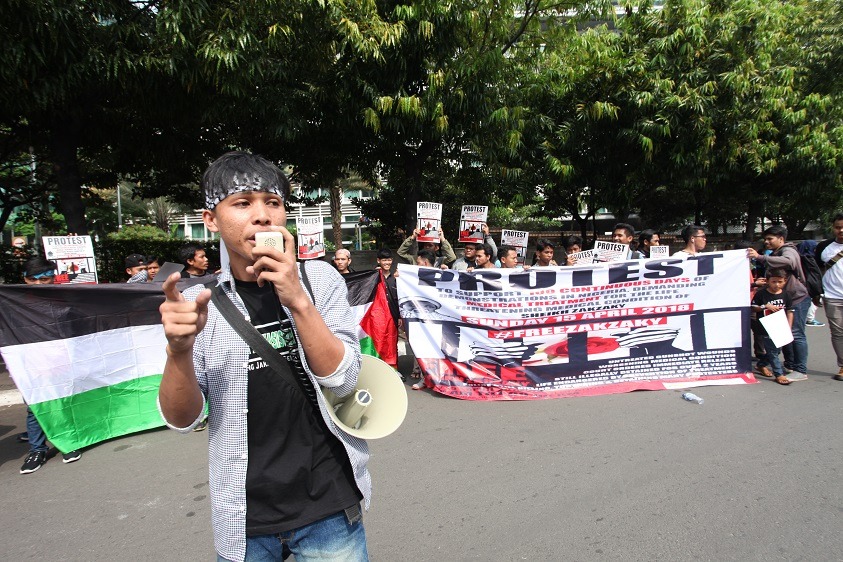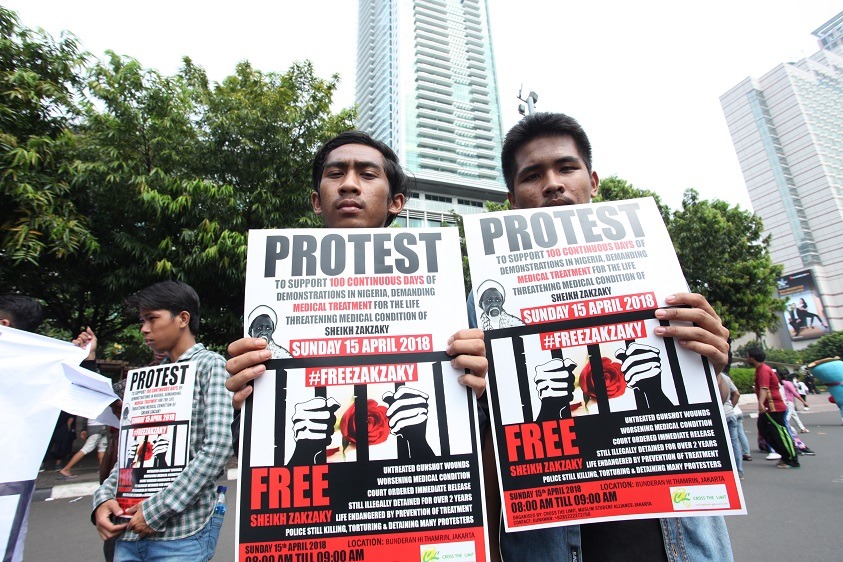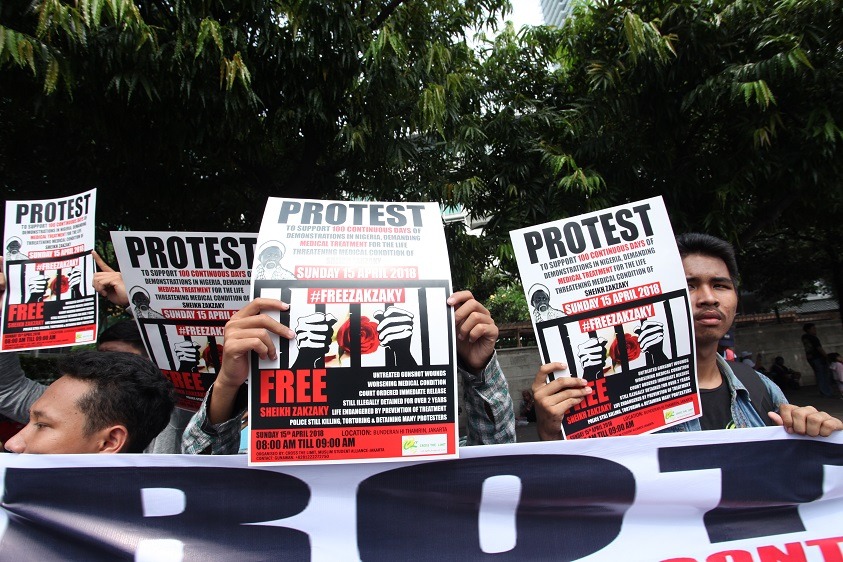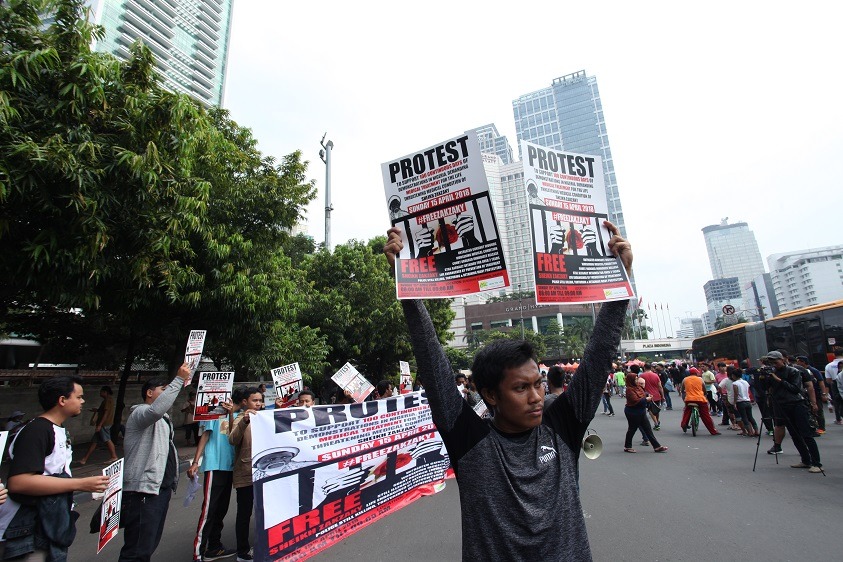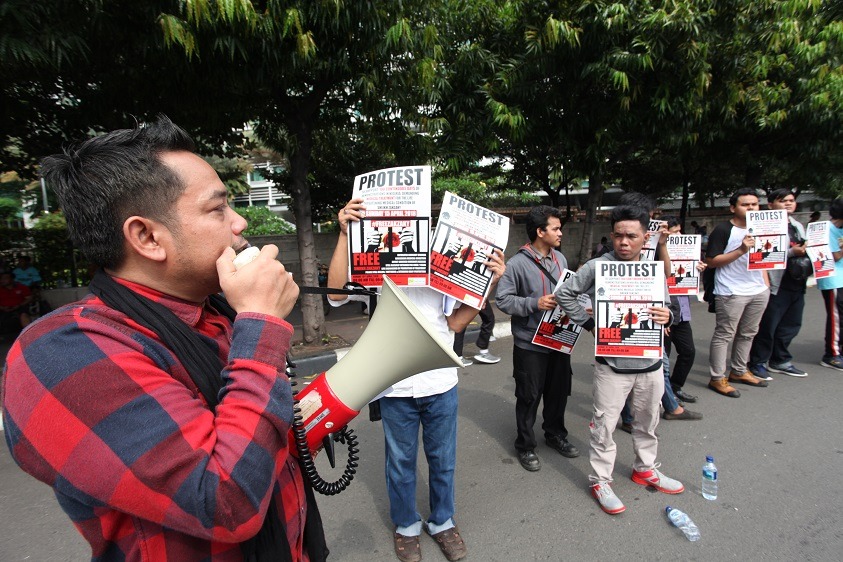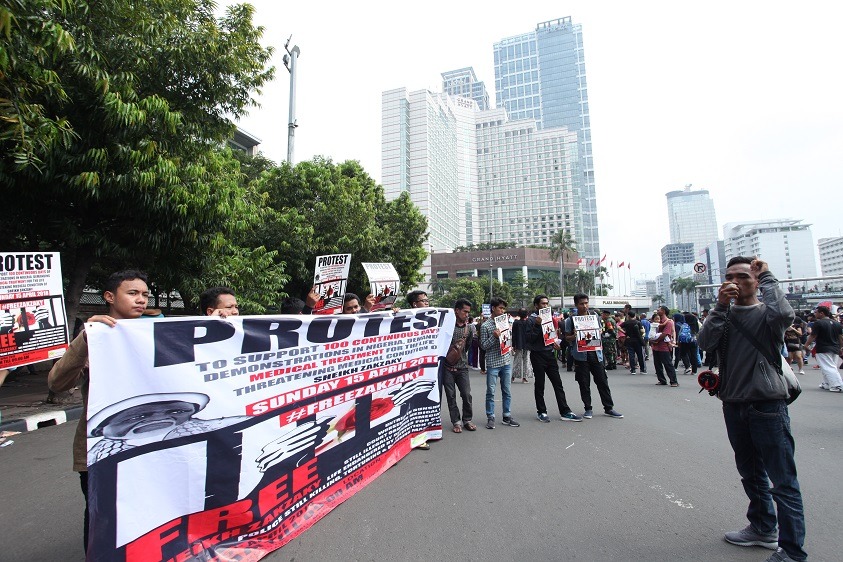 FREEZAKZAKY DEMONSTRATION RALLY IN PAKISTAN
On 15 April 2018 in solidarity with the Global FreeZakzaky campaign, Pakistanis came out on streets in Rajowa, Punjab to demand the immediate release of Sheikh Zakzaky and other illegally detained members of the Islamic Movement in Nigeria. Protesters called on the Nigerian president to immediately release Sheikh Zakzaky and his wife for urgent medical treatment for his life threatening medical condition.
A large number of youths, students and Ulema participated in the rally to show love and solidarity with Sheikh Zakzaky and demanded Nigerian authorities obey court orders and immediately release Sheikh Zakzaky.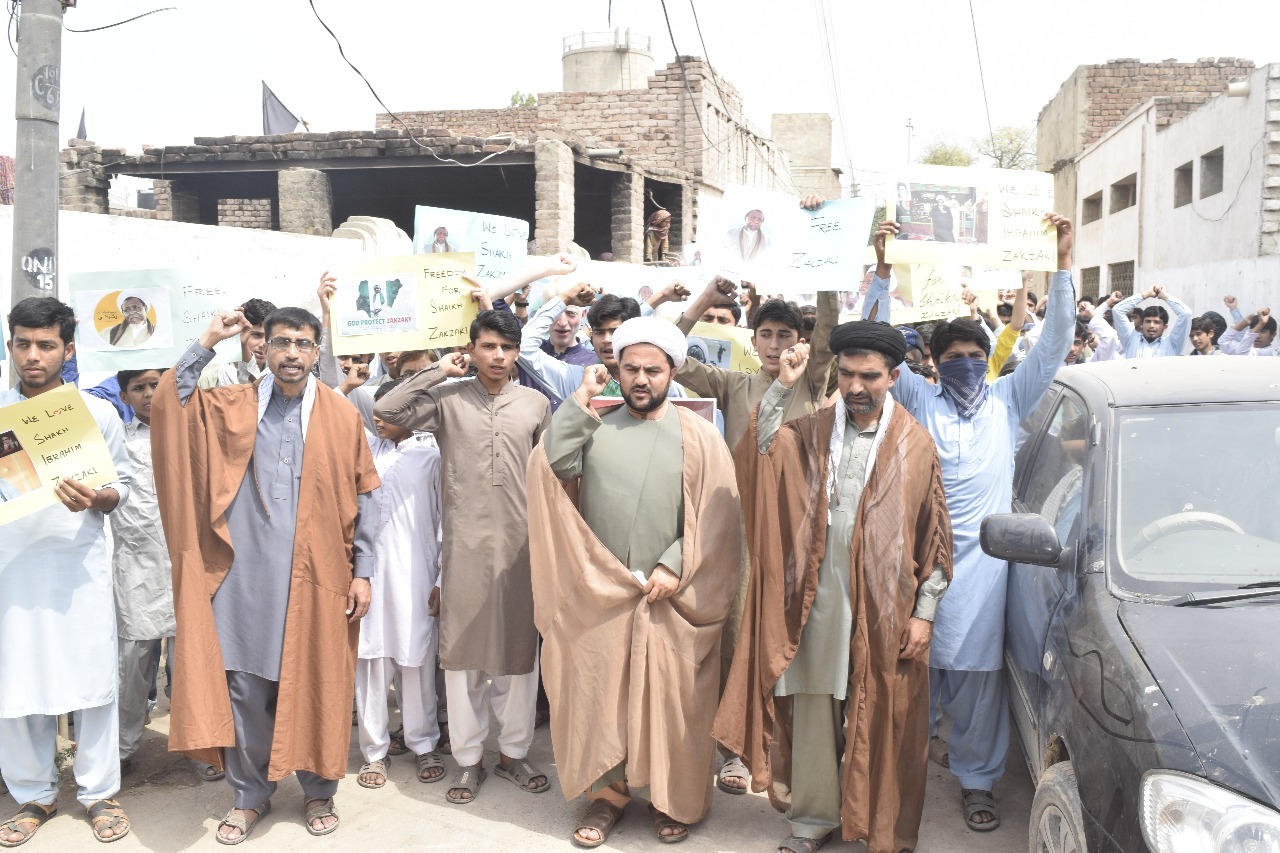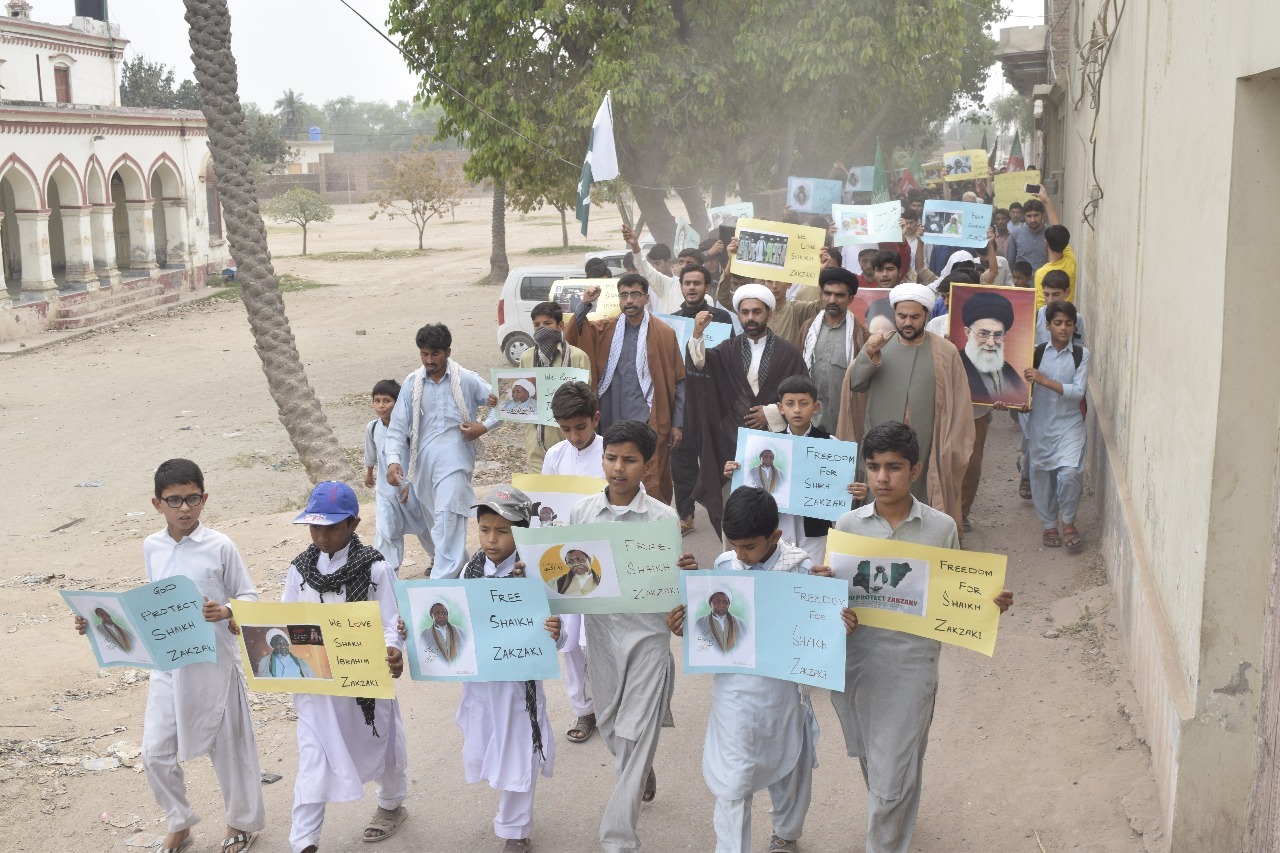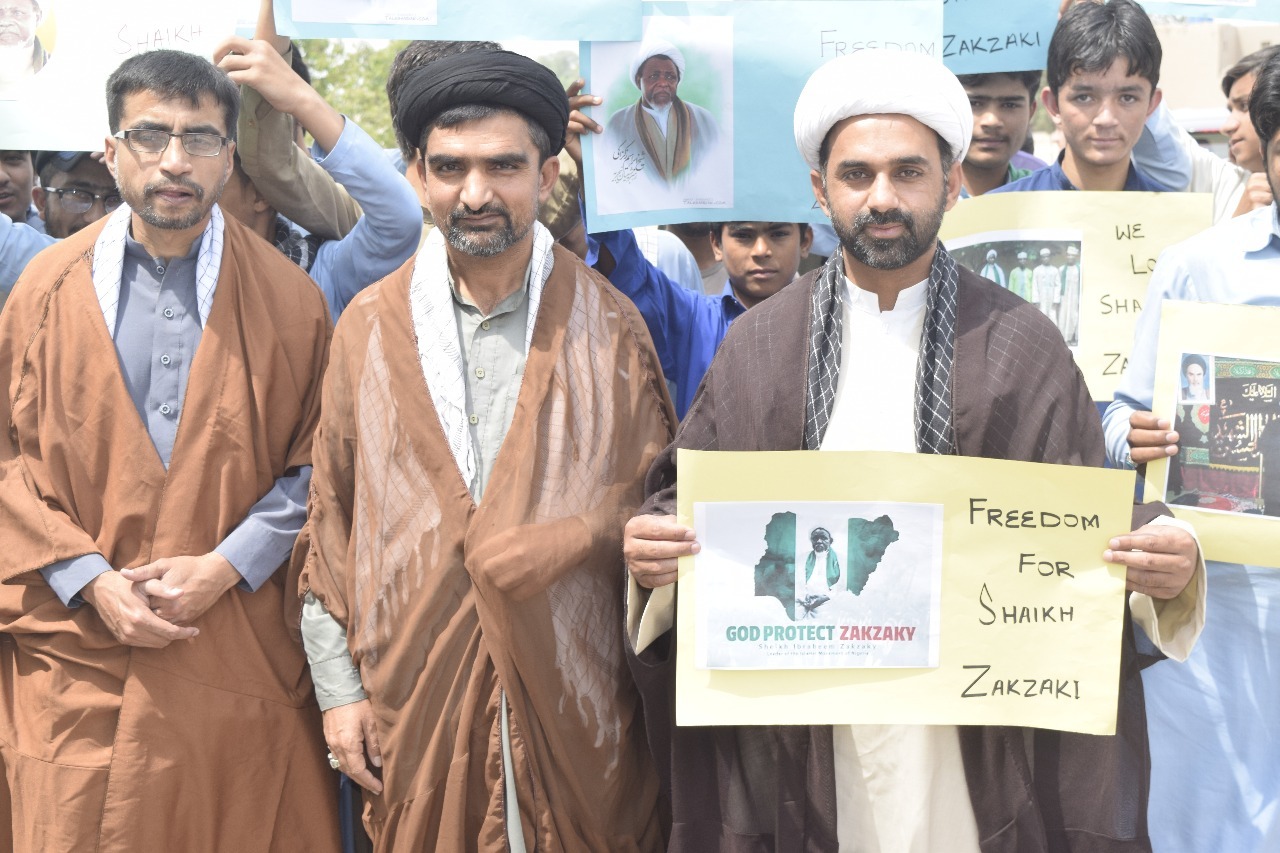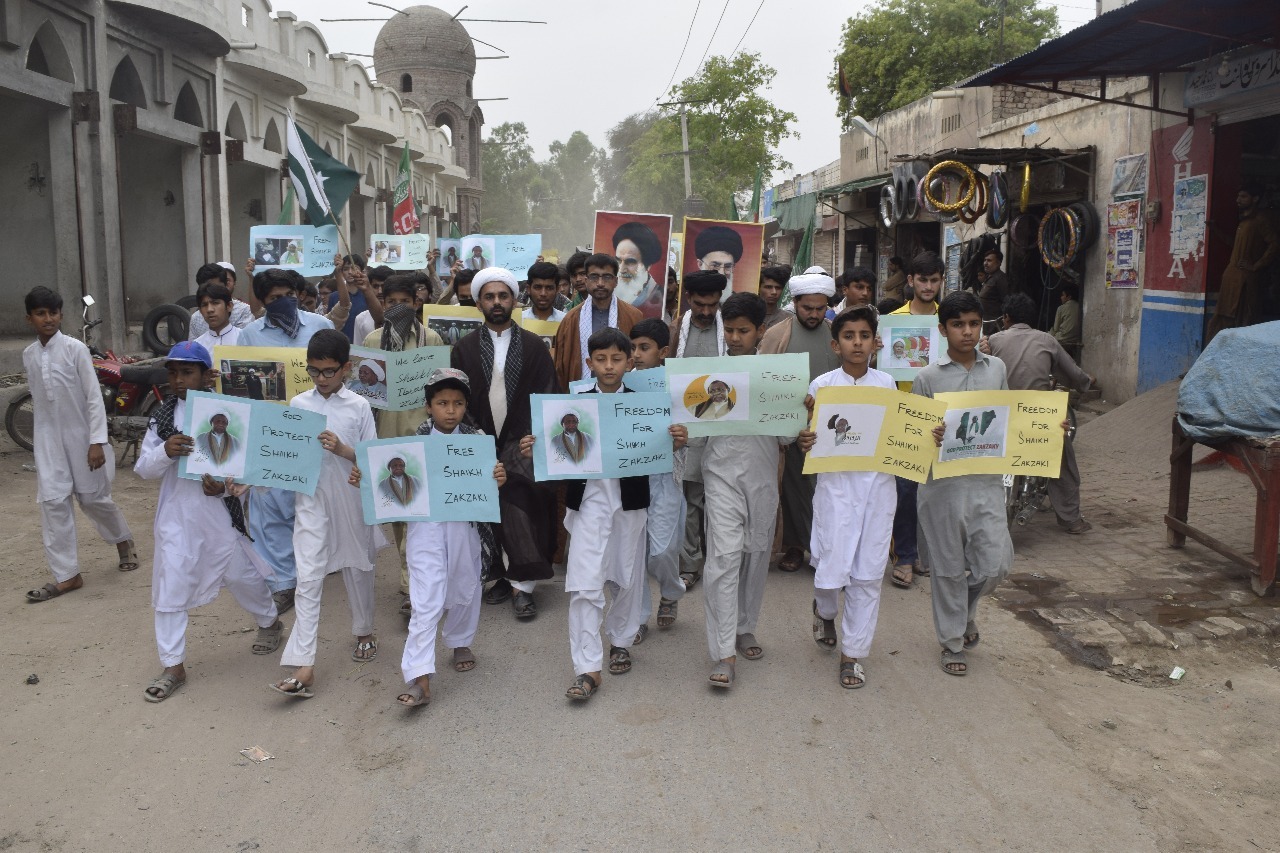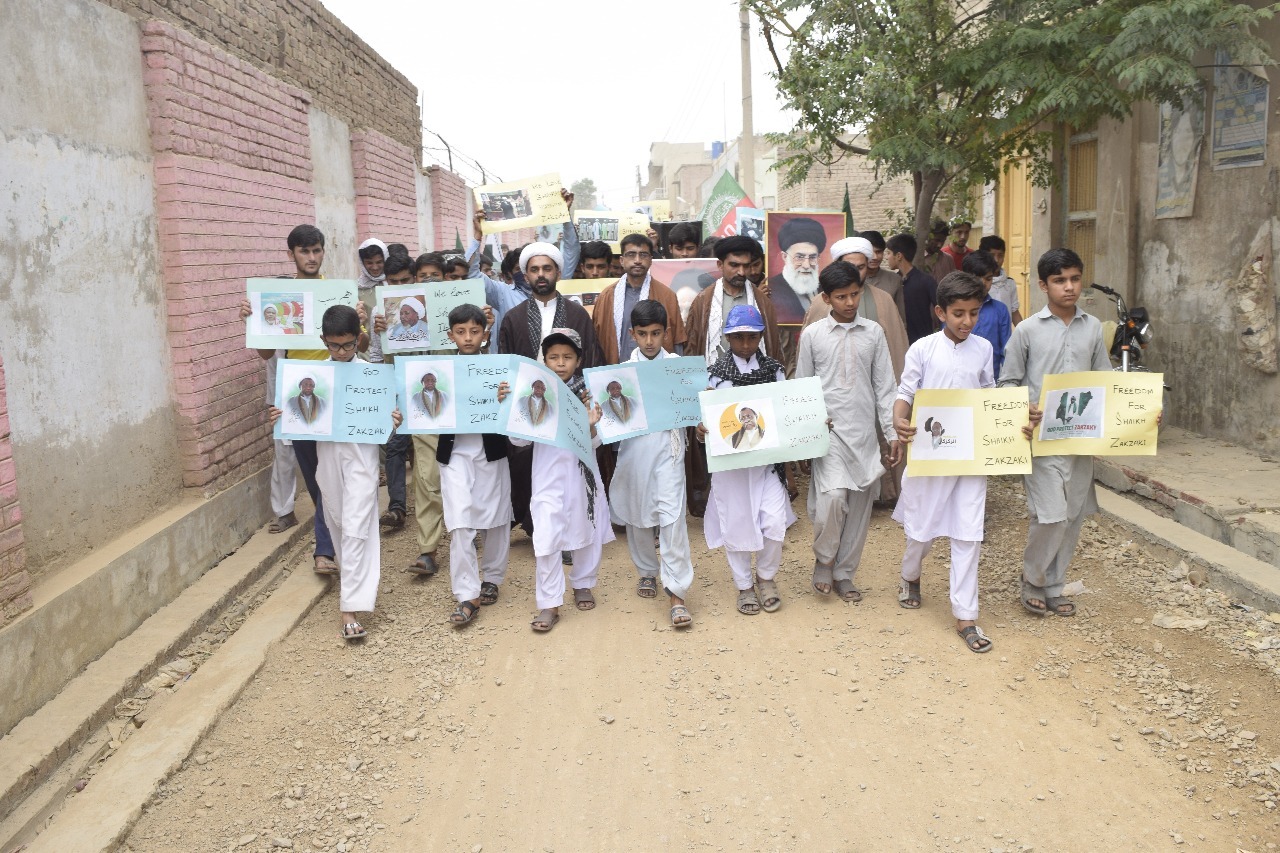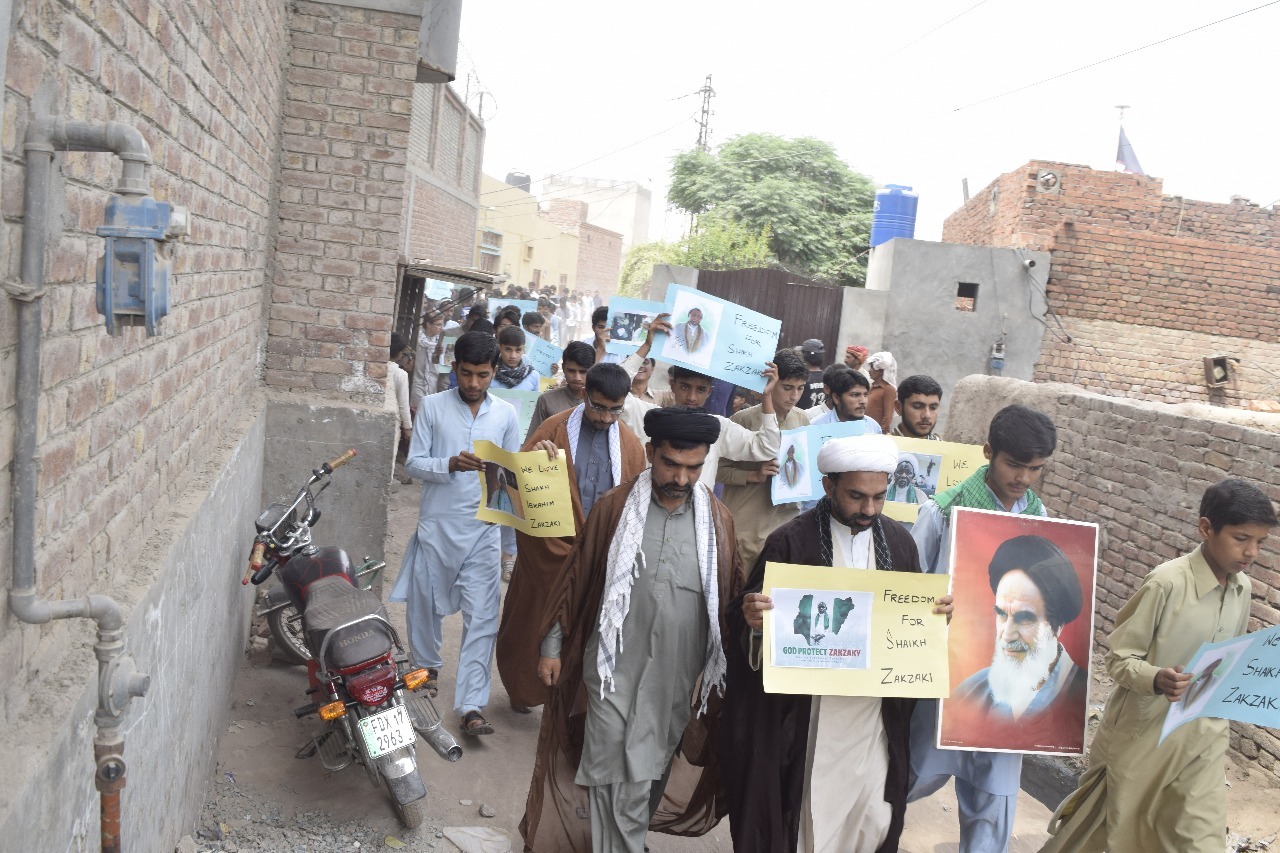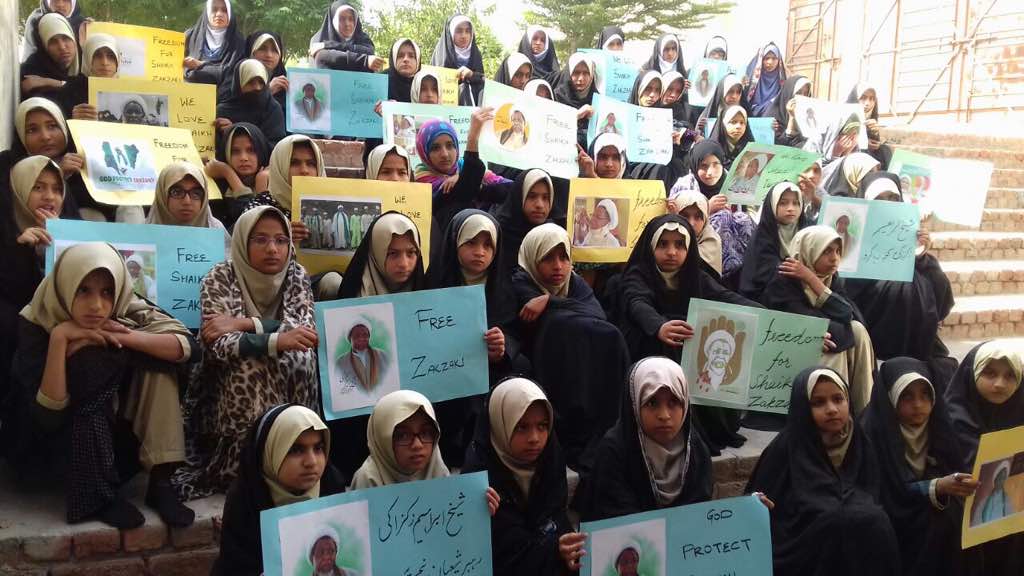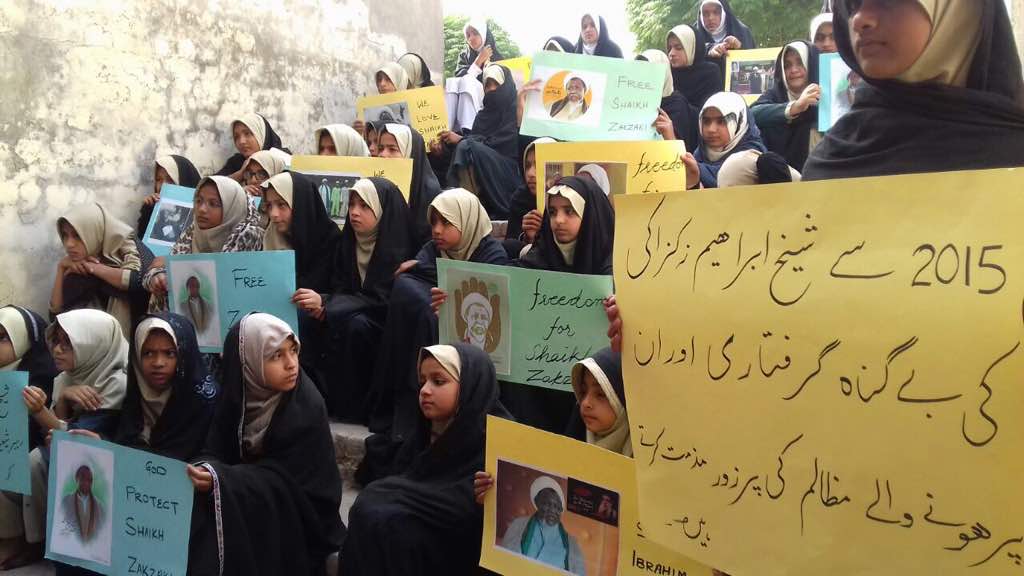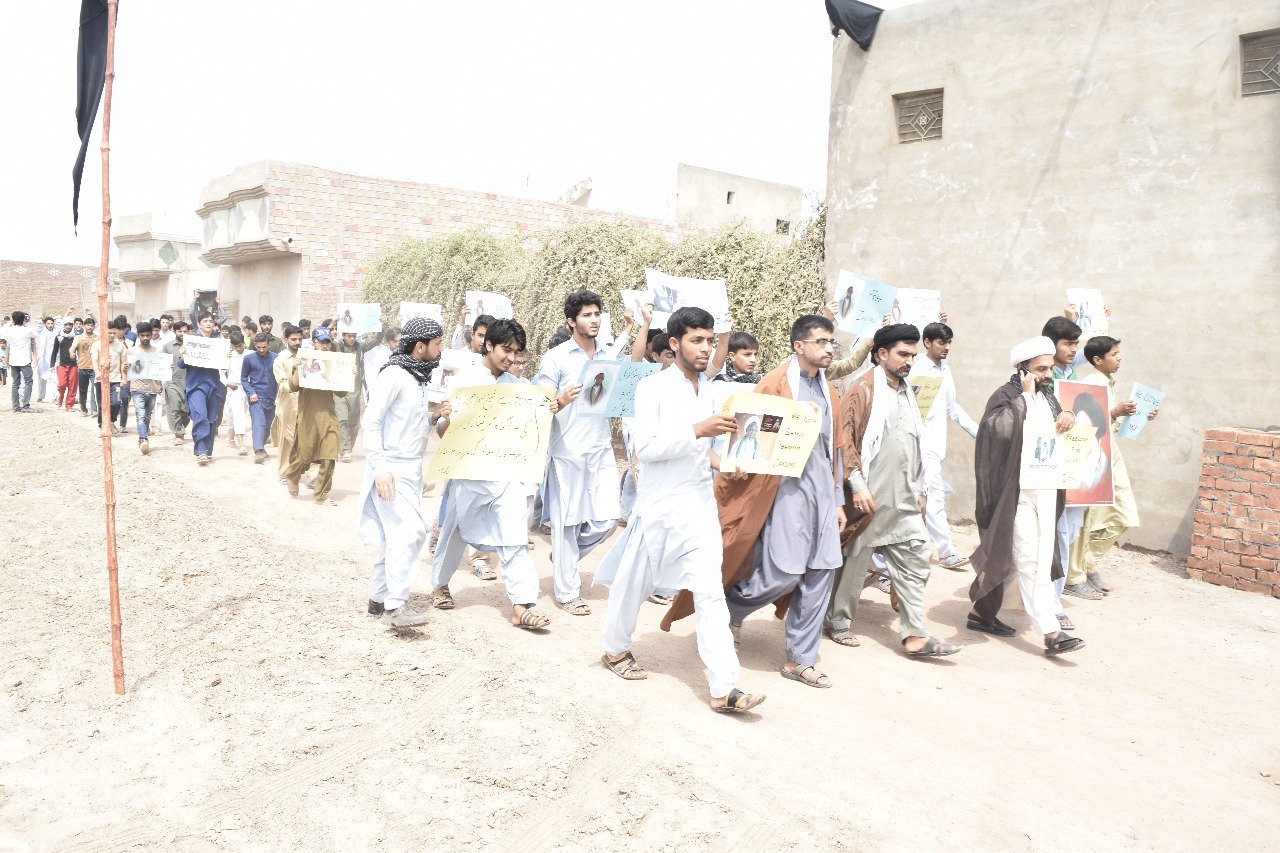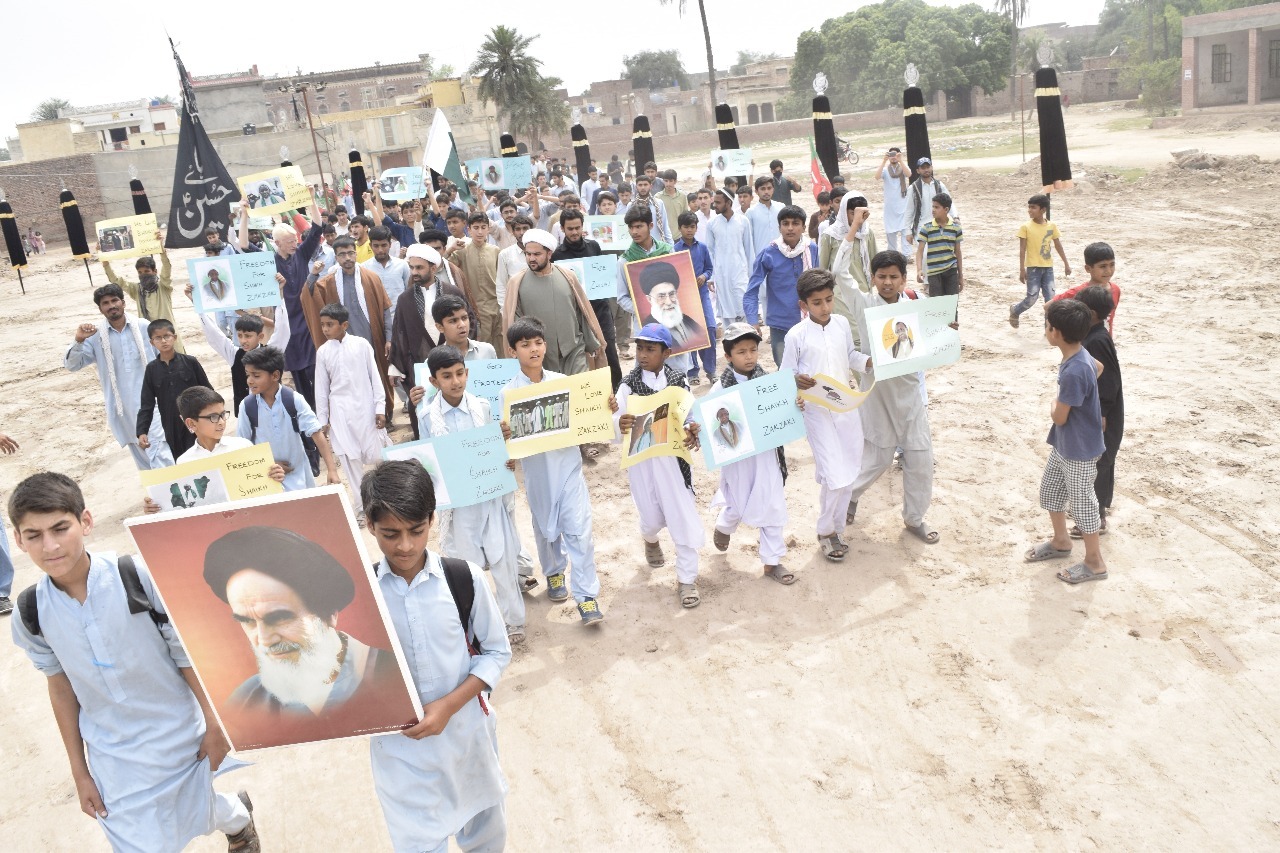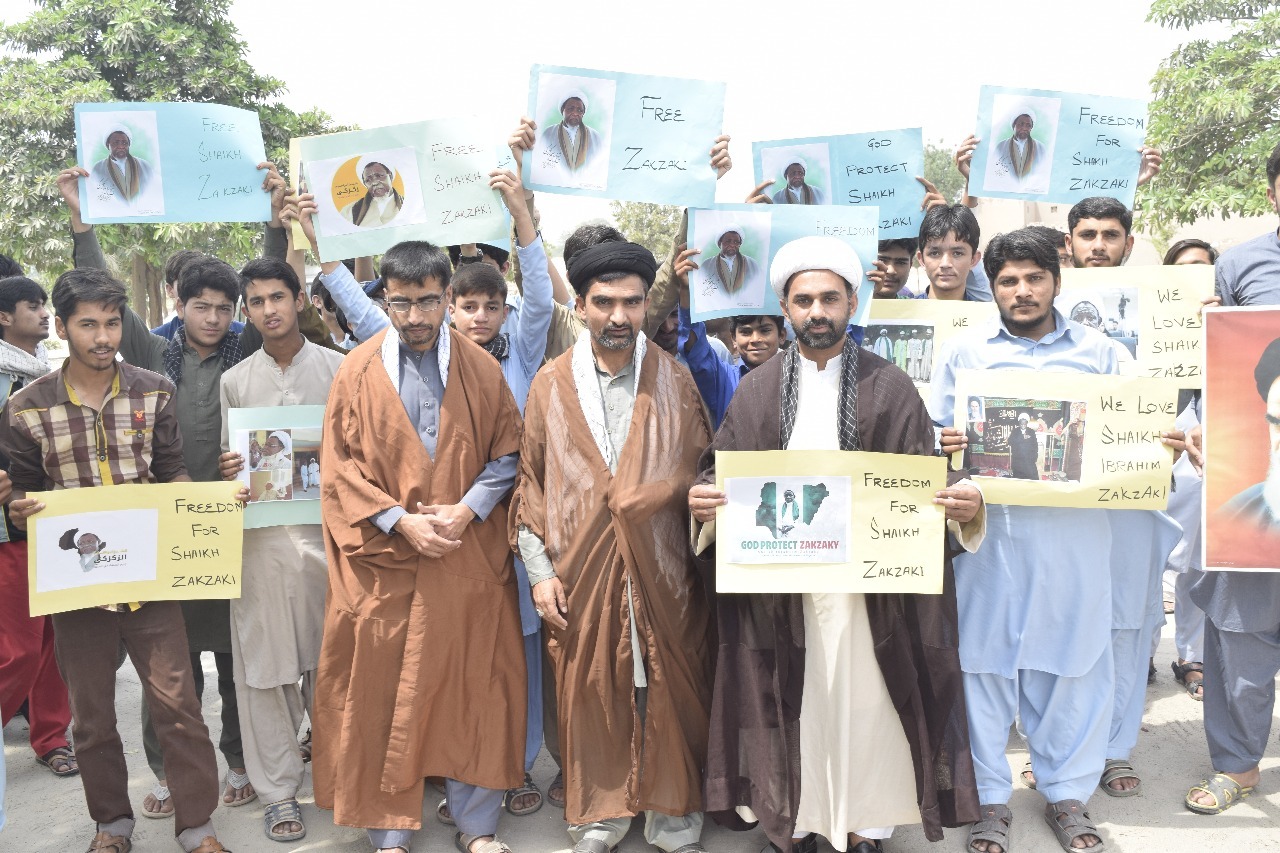 FREEZAKZAKY PROTEST INFRONT OF UN OFFICES IN GENEVA
On 15 April 2018 FreeZakzaky campaigners protested in front of UN offices in Geneva to mark 100 continuous days of demonstrations in Nigeria. Protesters questioned why the UN continues to ignore the suffering of innocent Nigerians and demanded an active role by international organisations to provide justice to the Sheikh Zakzaky and his followers in Nigeria.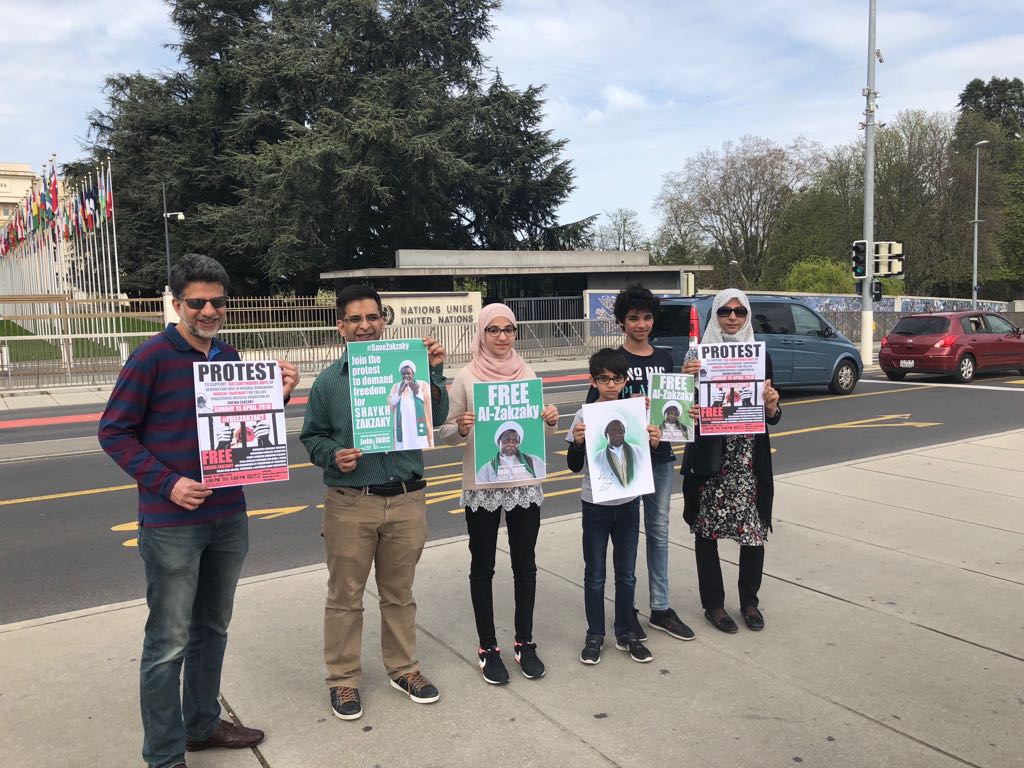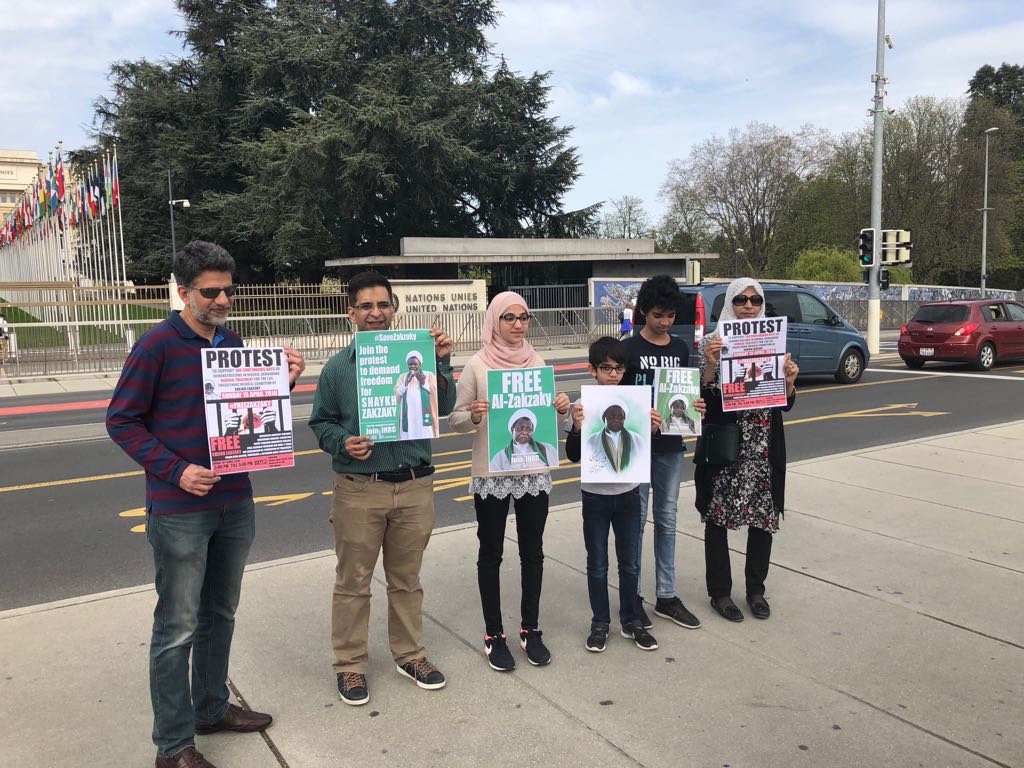 FREEZAKZAKY PROTEST IN LONDON
On 15 April 2018 protest was also arranged in front of Nigerian High Commission in London UK. Protesters vow to continue #FreeZakzaky campaign to support oppressed people of Nigeria and do whatever it takes to highlight the horrendous crimes of Nigerian authorities which they tried to hide.